Education
The East Central Indiana region is fortunate to be equipped with excellent education offerings, from early education all the way through graduate studies at one of the nation's choice institutions of higher learning.
Two local high schools are among the best in the state, according to the 2013 U.S. News and World Report annual rankings of "Best High Schools." On the list for Indiana schools, Burris Laboratory School came in at No. 3 and Yorktown High School is No. 10.
Locally, the student/teacher ratios are very favorable. This fact, supplemented by our numerous learning enhancement programs, means that students here receive attention and quality instruction which are vitally important to early education.
Each of the seven school corporations in Delaware County, as well as the private and parochial schools, have start up dates, orientation programs, and registration days for new students that apply specifically to the schools within their system. To obtain more information on the school(s) your children will attend, contact the Superintendents or Principal's Office of your school system or the school you are interested in at the address or phone number below.
POST-SECONDARY EDUCATION
We also have a wealth of post-secondary education opportunities. Ball State University, Ivy Tech Community College, Harrison College and Muncie Area Career Center all provide extensive training and education options.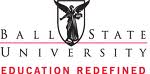 Ball State University offers 150 undergraduate, 80 masters, 20 doctoral and 14 specialist degree programs. For more information about the curriculum offered at the university, contact the Admissions Office at 765-285-8300 or 1-800-482-4BSU (in-state).

Ivy Tech Community College stands ready to provide information about what their facility offers-telephone 765-289-2291 or write to 4301 Cowan Road, P.O. Box 3100, Muncie, 47302.
Harrison College offers classes from six schools and divisions for students. Their faculty is available to answer quesitons at 888-544-4422 or live chat.
Muncie Area Career Center, a vocational school for secondary or post-secondary students, is part of Muncie Community Schools. For more information on their programs, telephone the Adult Education office at 765-747-5257 or write to 3500 N. Elgin St., Muncie, 47303.
Ross Medical Education Center

 offers medical training, which can be completed in as few as 9 months, is institutionally accredited by the Accrediting Bureau for Health Education Schools (ABHES). For more information call (765) 282-1950 or visit them at 411 West Riggin Rd., Muncie 47303.
PUBLIC SCHOOLS
MUNCIE COMMUNITY SCHOOLS
(All public schools within Muncie City limits)
2501 N. Oakwood, Muncie 47304
765-747-5211
COWAN COMMUNITY SCHOOLS
Cowan Jr./Sr. High
Cowan Elementary
1000 W. C.R. 600 South, Muncie, 47302
765-289-4866
DALEVILLE COMMUNITY SCHOOLS
Daleville Jr./Sr. High
Daleville Elementary
8700 S. Bronco Drive, Daleville, 47334
765-378-3329
DELAWARE COMMUNITY SCHOOLS
Delta High/Middle
Eaton Elementary
Desoto Elementary
Albany Elementary
Royerton Elementary
7821 St. Road 3 North, Muncie, 47303
765-284-5074
WES-DEL COMMUNITY SCHOOLS
Wes-Del High
Wes-Del Elementary
Wes-Del Middle
10290 N. C.R. 600 West, Gaston, 47342
765-358-4006
LIBERTY-PERRY COMMUNITY SCHOOLS
Wapahani High
Perry Elementary
Selma Middle
Selma Elementary
105 S. C.R. 650 East, Selma 47383
765-282-5615
YORKTOWN COMMUNITY SCHOOLS
Yorktown High
Pleasant View Elementary
Yorktown Middle
Yorktown Elementary
8800 W. Smith St., Yorktown, 47396
765-759-8230
PRIVATE / PAROCHIAL
HERITAGE HALL CHRISTIAN SCHOOL (K-12)
6401 W. River Road, Muncie, 47304
765-289-6371
ST. LAWRENCE SCHOOL (K-8)
2801 E. 16th St., Muncie, 47302
765-282-9353
ST. MARY'S SCHOOL (K-8)
2301 W. Gilbert St., Muncie, 47303
765-288-5878
SOUTHSIDE CHRISTIAN ACADEMY
3502 W. Fuson Road, Muncie, 47302
765-284-7466
STATE-SUPPORTED
BURRIS LABORATORY SCHOOL (K-12)
2000 W. University, Muncie, 47306
765-285-1131
EARLY CHILDHOOD DEVELOPMENT
HUFFER MEMORIAL CHILDREN'S CENTER
2000 N. Elgin St., Muncie, IN 47303
765-289-0409
HUFFER CHILD CARE RESOURCE AND REFERRAL
3413 W. Fox Ridge Lane, Muncie, IN 47304
765-284-0887