Back to News & Events
March 12, 2019
New Verisite Certified Site in Yorktown, Indiana
March 12, 2019—(Yorktown, IN) The town of Yorktown, Indiana and the Muncie-Delaware County Economic Development Alliance have announced the certification of a 72.55-acre property by the Verisite Certification Program as a prime opportunity for industrial development. The McKibben site is located East of S. Marsh Ave. (S. Co. Rd. 600 W.) and South of CSX Transportation Incorporated railroad approximately 0.5 miles south of S.R. 32 (Smith St.).
Yorktown, Indiana has emerged onto the development scene and grabbed attention through their progressive advancement in economic development activities. Taking the initiative to become a Verisite Certified site coupled with an energetic downtown redevelopment initiative, Yorktown is catching national site selector recognition.
The McKibben property is among the first sites to be certified by the national Verisite program. While there are over twenty-seven existing site certification programs across the United States, most of the existing programs are not able to effectively cross state lines, which makes the Verisite certification a real differentiator.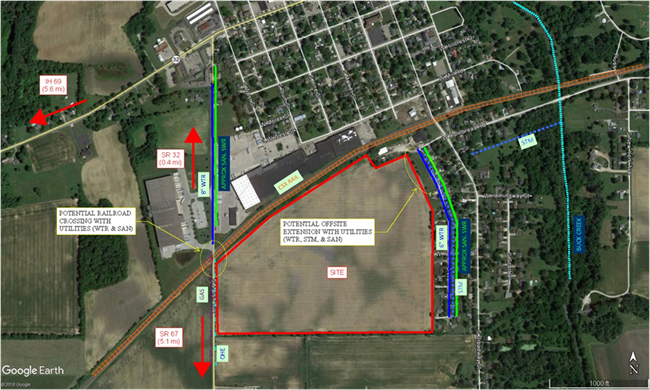 "The energy of the U.S. economy has created a surge for elite industrial sites" said Pete Olson, Town Manager for Yorktown. "Verisite's exhaustive site certification program provides not only a thorough analysis of each site's strengths and weaknesses, but also magnifies the site's developability to key decision-makers."
Verisite is a comprehensive site certification program, which compensates for industry gaps, such as brownfields and existing buildings. The Verisite program creates narrative around in-depth market research and analyzes human capital components in order to provide brokers, site selectors, developers and other decision-makers with reliable data.  Leslie Wagner, Senior Principal at Ginovus, states: "Achieving the Verisite certification quickly sets a site apart by mitigating the risk of capital investment for any business looking to site a new facility. Certification creates opportunities for excellent locations, like Yorktown, Indiana to become a preferred location for industrial growth and innovation."
For more information about the Verisite Certification Program or the McKibben property visit www.certifiedbyverisite.com or contact courtney@certifiedbyverisite.com.